Bridalplasty & Pre-wedding Plastic Surgery
When it comes to any major social function – weddings, reunions, graduations, charity functions, etc. – we all want to look our absolute best.
Apart from getting enough rest, eating well, and indulging in a spa day before a special event, there's an increasing trend towards seeking out beauty solutions that will last well beyond a one-day affair. With engagement season in full swing, the latest consideration on a bride's pre-wedding to-do list is a "bridalplasty"; a makeover including one or several procedures that guarantee she looks and feels picture-perfect on her special day.
Typically the decision to have a cosmetic surgery is not an impulsive one. Rather, brides – and attendants, grooms, and parents – treat an upcoming wedding as a catalyst to having a procedure they've been considering for quite some time. And why not? For those wanting plump lips, full breasts, and a sexy tummy, there are multiple options available, ranging from quick, simple, non-invasive solutions up through traditional cosmetic surgery.
Who is Doing What (and Where)?
For brides and mothers of the bride and groom, the most common surgical procedures include breast augmentation and/or breast lift, liposuction, tummy tucks (abdominoplasty), arm lifts, nose reshaping (rhinoplasty), eyelid lifts (blepharoplasty), and face lifts. And for everyone else – including the guys who want to get rid of love handles and crow's feet – the most popular non-surgical treatments include injectables like Botox or Dysport, fillers, and noninvasive body contouring therapies such as VelaShape (available EXCLUSIVELY at Petrungaro Plastic Surgery).
Here's a procedure-specific timeline to ensure that everyone schedules their procedures far enough in advance.
Procedure: Breast Augmentation and/or Breast Lift
Beauty Solution: For beautiful, natural-looking, proportional breasts to fill out the dress
When to come in prior to the event: 3 months in advance is ideal so breasts have time to heal and settle.
Procedure: Liposuction
Beauty Solution: To get rid of those stubborn inches that won't respond to diet and exercise: liposuction works well on lateral thighs, stomach, arms, lower back and love-handles.
When to come in prior to the event: 3+ months in advance works well so the swelling disappears and the final contouring is obvious.
Procedure: Abdominoplasty (Tummy Tuck)
Beauty Solution: To flatten and shape the abdomen and waist by removing excess fat and skin and tightening the muscles.
When to come in prior to the event: 3-6 months in advance (often done at the same time as a breast augmentation and/or lift)
Procedure: Noninvasive body contouring (VelaShape)
Beauty Solution: For noninvasive fat destruction (lose up to 1.5 inches!) as well as cellulite reduction and skin tightening
When to come in prior to the event: 3 months prior with follow up appointments if necessary.
Procedure: Injectables (Dysport/Botox) & Fillers (Restylane)
Beauty Solution: To add volume, alter contours, add definition, and reduce the appearance of wrinkles; common treatment areas include the face, neck, and hands, resulting in a fuller, smoother and more youthful appearance.
When to come in prior to the event: 3-4 weeks before is ideal
Procedure: Lip Augmentation (Restylane)
Beauty Solution: For full, luscious lips
When to come in prior to the event: 3-4 weeks prior should provide plenty of time for healing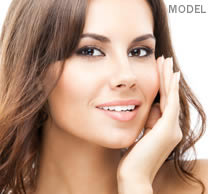 Procedure: Rhinoplasty (nose job)
Beauty Solution: For a picture-perfect profile accomplished by reshaping the nose
When to come in prior to the event: 6 months prior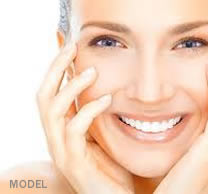 Procedure: Facelift
Beauty Solution: To counteract the signs of aging by tightening muscle, removing fat, and trimming excess skin on the face
When to come in prior to the event: 3-6 months prior (the earlier the better)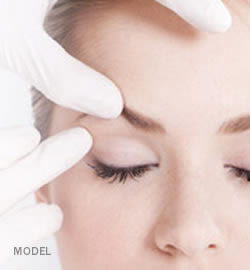 Procedure: Eyelid lift (blepharoplasty)
Beauty Solution: To brighten the eyes and make you look rejuvenated and rested
When to come in prior to the event: 3-6 months prior (the earlier the better)
Plan Realistically
Although cosmetic treatments can produce amazing results and provide a big boost in confidence, it's important to think practically when considering cosmetic treatments, whether surgical or not. Deciding to have a procedure should not be an impulsive decision or one that's driven by outside pressure. It needs to be carefully considered and planned for, particularly since the emotional and physical effects can last well beyond one special day.
Apart from accounting for the general recovery period for a given procedure, anyone considering surgery should also ensure they understand:
What are the potential side effects and risks?
If the desired results are not achieved, can it be fixed by the event date?
What will the scarring look like?
Are there restrictions regarding post-treatment recovery (i.e. avoiding the sun or participating in certain types of physical activities until the body is fully healed)?
Every treatment has its own benefits and potential risks. It's important that patients do their homework by choosing a board-certified Plastic Surgeon who is qualified to explain all the surgical and non-surgical options available. While there are many "medi-spas" that offer similar services, only a board-certified Plastic Surgeon is qualified to offer a full array of options based on a patient's desired beauty goals. Reading online reviews and stories about real results can be helpful during the decision-making process.
Regardless of what cosmetic improvements a person decides to pursue, they should feel informed, empowered, and confident that they've made the best choice available. Doctor Petrungaro and his staff are happy to put together custom packages for the bride or the entire bridal party.
If you have questions or want to learn more about packages for multiple services please contact our office at (219) 836-1163 or request a consultation with us for more information.
Need help budgeting for bridalplasty services? Financing is available.